ABC's 2022 Review: Robust growth year despite headwind
Equity Report
/
June 29, 2023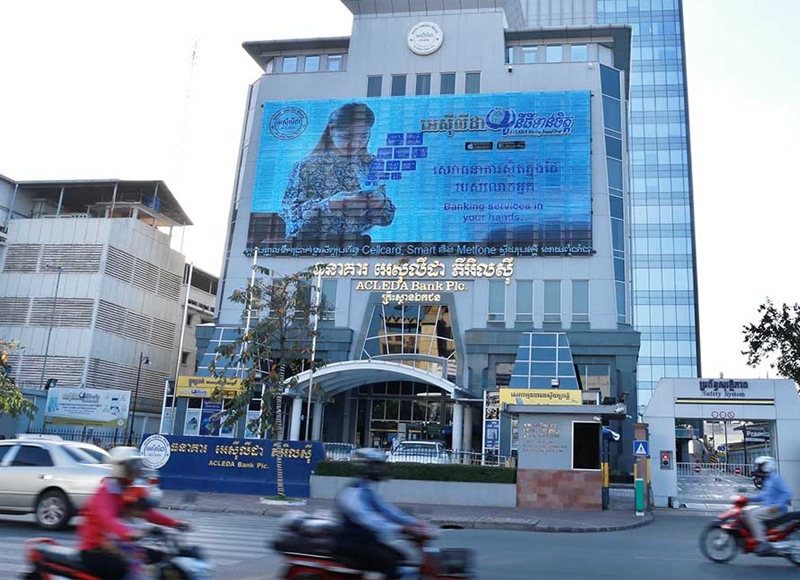 2022 Review: Robust growth year despite headwind
Both deposits and loans experienced rapid growth in 2022. The total number of loan accounts increased by 9.3% YoY, and the gross loan portfolio increased by 18.3% YoY to USD 6,422mn, slightly above the 18.2% industry growth rate. Total deposits from clients and other banks and financial institutions increased by 11.8% YoY, higher than the industry growth of 9.2%.
Despite the average interest yield on loans declining by 0.36%pt, ABC's interest income increased by 16.9% to USD 671mn in 2022 from USD 574mn in 2021. The increase was fueled by a 17.4% YoY growth in earning assets. On the other hand, interest expenses increased by 28.1% YoY, stemming from higher interest rates on CASA deposits and borrowings and more reliance on fixed deposits and borrowings.
Total revenue—comprised of net interest income after allowance, net fee and commission, and other income—was up 11.1% YoY to a new high of USD 498mn last year. Meanwhile, total operating expenses increased to USD 270mn, equivalent to a 10.7% YoY rise, resulting in pre-tax profit increasing 11.5% YoY to USD 228mn. As a result, consolidated net profit reached USD 182mn in 2022, up 9.1% YoY.
ABC continues to maintain its market-leading position
As of the end of December 2022, ABC had the largest physical banking infrastructure network in Cambodia, including 264 branch offices, 125 self-service locations, 1,114 ATMs, 26 term deposit machines, 43 virtual tellers, 17 cash bag deposit machines, and 4,358 POS terminals.
As of the end of 2022, ABC ranked second among all financial institutions in Cambodia in terms of assets (USD 9,031mn), equity (USD 1,311mn), customer deposits (USD 5,971mn), and gross loan portfolio (USD 6,422mn). Among all financial institutions, it had the largest interest income in 2022, totaling USD 671mn, and the second-highest non-interest income, amounting to USD 73mn.
Solid financial performance despite worrying NPL ratio
Due to increasing competition and funding costs, the net interest margin (NIM) has gradually shrunk. NIM came to 5.60% in 2022, down from 5.93% in 2021. However, profitability remained stable with ROE edging down slightly to 14.4% from 14.5%, thanks mainly to the robust loan portfolio growth and enhanced operational efficiency brought about by the digital transformation efforts.
The end of the loan restructuring program in June 2022 caused the NPL ratio to rise in 2022, however, it is still below the industry average, which is at a manageable level. Despite the rising NPL ratio, ABC has maintained its solvency ratio and liquidity coverage ratio at a level sufficiently high to support its strong capital and liquidity position.
Global headwind hits Cambodian banking industry's profitability in 2022
The reopening of the economy combined with the growth of external demand has put IMF to project Cambodia's economy growth of 5.5% in 2023 and Cambodia is also expected to have the 2nd highest growth forecast in ASEAN over 2023-2028.
In 2022, both the growth of credit and deposits in Cambodia's banking sector slowed due to interest rate hikes and rising NPL ratio. Consequently, the funding costs and provision expenses also increase leading to the decrease of the industry's yield margin to 1.88% in 2022. As an outcome, both net profit and ROAE declined, resulting in the banking sector's profitability sinking for the first time since 2018.