PPWSA 1Q23 Review: Core revenue growth continues to be resilient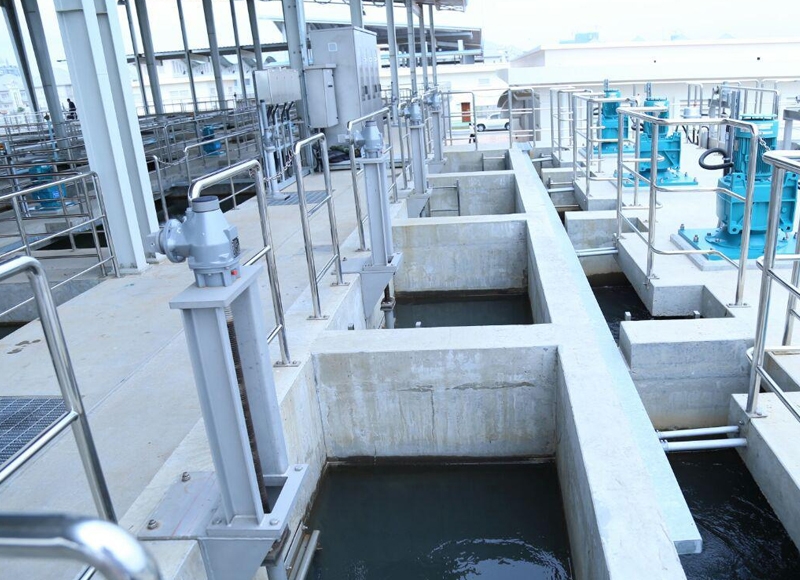 Commercial & industrial clients continue to drive water demand growth
Water subscriptions increased 4.8% YoY to 458,909 connections at the end of 1Q23. Household clients make up the vast majority of water subscribers, with 366,997 connections, or 80.0% of the total connections. Commercial and industrial clients account for 85,180 connections or 18.6% of the total, while the remaining 6,732 connections are from members of the government, autonomous state authorities, private water distributors, and other organizations. The number of commercial and industrial clients continued to experience strong growth, increasing by 7,070 connections or 9.1% YoY from the end of 1Q22. In comparison, the number of household clients increased only by 4.0% during the same period.
The overall water demand had continued its upward trend, increasing 5.2% YoY to 54.1 million cubic meters in 1Q23. The increase can be mainly attributed to the rising demand from commercial and industrial clients, which rose by 9.7%. Meanwhile, water consumption by subscribers including public institutions & autonomous state bodies, wholesalers & rental rooms, climbed 16.3% YoY, although the demand from households remained stagnant with just a 0.1% YoY growth.
Top line remains stable despite solid growth in core water sales
Total revenue went up slightly by 1.2% YoY to KHR83bn in 1Q23, but down 10.0% QoQ. Even though the average water tariff dropped 1% compared to 1Q22, core water sales continue to rise 6.7% YoY to KHR73.7bn, or 88.8% of total revenue. Water sales to commercial and industrial clients saw the biggest growth of 10.8% YoY to almost KHR35.6bn in 1Q23, as water consumption from them continues to surge. On the other hand, water sales to household clients remained almost unchanged with only a 0.4% increase from KHR26.4bn in 1Q22 to KHR26.5bn in 1Q23. Meanwhile, water sales to public institutions & autonomous state bodies, wholesalers & rental rooms dropped by 13.0% YoY as the average water tariff for them decreased 25% from KHR1,443 in 1Q22 to KHR1,080.
On the other hand, revenue from construction services, which represented 8.2% of total revenue, increased dramatically by 78.8% YoY from KHR3.8 billion to KHR6.8 billion in the first quarter. In contrast, other incomes, which include the maintenance fee for water meters, the sale of supplies for water connections, penalty fees, and others, showed an opposite trend by plunging 73.1% YoY to KHR2.4 billion, representing 2.9% of total revenue.
Rising costs of raw materials and salaries squeeze operating profit margin by 6.7%pt YoY
In 1Q23, EBITDA came to KHR42.0bn, down 2.0% QoQ, and 10.5% YoY. Operating expenses (excluding depreciation & amortization) increased 16.9% YoY to KHR56.1bn, driven mainly by a 15.0% YoY increase in salaries, and a 21.5% YoY increase in raw materials for water treatment and household connection. This led to a squeeze in EBITDA margin by 6.%pt YoY to 50.6%. With depreciation and amortization expenses edging up 1.6% YoY, EBIT fell 16.1% YoY to KHR26.9bn. As a result, EBIT margin narrowed 6.7%pt YoY to 32.4% in 1Q23.
Net profit surges 26.8% YoY to KHR38.4bn in 1Q23 on unrealized forex gain
Net finance income increased from KHR8.7bn in 1Q22 to KHR14.9bn in 1Q23. The net unrealized foreign exchange gain on borrowings came to KHR14.1bn, up from KHR8.6bn in 1Q22, leading to an increase in the net finance income. This was mainly the result of KHR appreciation against USD as most of PPWSA's loans were made in the foreign currency, while its base currency for accounting record is KHR. Consequently, net profit climbed 26.8% to KHR38.4bn with net margin improving by 9.3%pt YoY to 46.3%.
22nd May 2023