PPWSA 2022 Review: Bottom line declines despite solid growth of water sales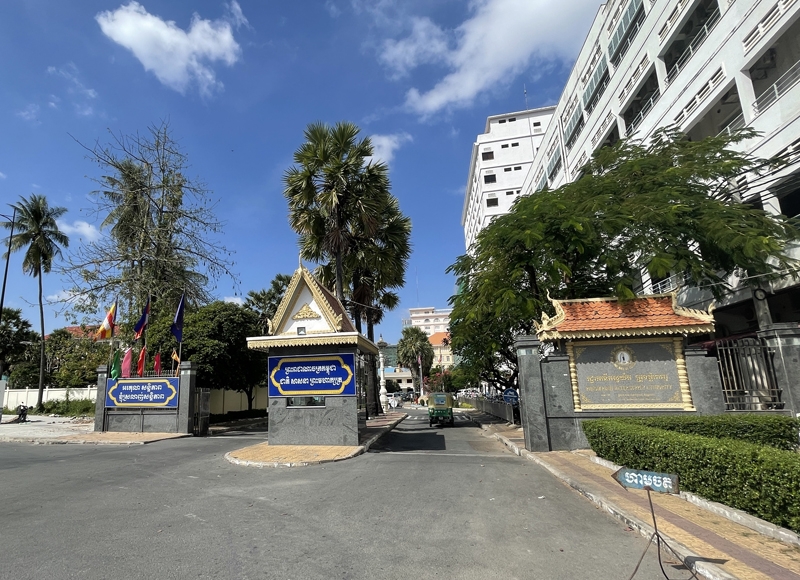 Commercial and industrial subscriptions see the biggest YoY growth since 2016
At the end of 2022, there were 451,554 connections, a rise of 4.7% from the end of 2021. Household customers make up 360,948 connections, or 79.9%, of the total subscriptions, while commercial and industrial customers make up 83,874 connections or 18.6%, and the remaining 6,732 connections are subscriptions from governmental organizations, autonomous state authorities, private water distributors, and other sources. Commercial and industrial client counts increased significantly over the previous year by 9,530 connections, or 12.8% YoY, the highest YoY growth rate since 2016. Comparatively, throughout the same period, the number of household clients increased only 3.0% YoY.
Top line decreases on declining other income, but core water sales continue solid growth
Total revenue declined 5.6% to KHR346bn in 2022 from KHR367bn in 2021. Core water sales rose 6.1% YoY to KHR300bn, representing 87% of total revenue. Core water sales, which account for 87% of total revenue, increased 6.1% YoY to KHR300 billion, driven by a 7.7% increase in total water consumption, and a 0.25% increase in average water tariff. Water sales to commercial and industrial clients saw the biggest growth of 18.1% YoY to almost KHR152bn in 2022, as water consumption from them surged 14.2% from 74 million cubic meters to 84.8 million cubic meters. However, water sales to household clients edged down 1.3% from KHR112bn in 2021 to KHR111bn in 2022 despite consumption from households increasing 3.5% during the period, due to the average water tariff for households dropping 4.6% from KHR1,038 to KHR990 per cubic meter.
On the other hand, revenue from construction services decreased marginally from KHR26.2 billion to KHR25.0 billion, accounting for 7.2% of total revenue. Other revenues, which include the maintenance fee for water meters, the sale of supplies for water connections, penalty fees, and others, plunged 63.1% YoY to KHR21.5 billion, representing 6.2% of total revenue.
Operating profit margin declined to the lowest since the pandemic
In 2022, EBITDA plummeted 13.2% YoY to KHR184 billion, and EBITDA margin dropped 4.6%pt YoY to 53.2%. Despite the decrease in total revenue, operating expenses (excluding depreciation & amortization) increased 4.7% to KHR161bn, driven mainly by 10.3% increase in salary, and 34.5% increase in the cost of raw materials. Meanwhile, construction service costs fell 26% due to the decline in the construction service activities.
Depreciation and amortization expenses increased 7.7% YoY with the addition of new property, plant, and equipment. As a result, EBIT dipped by 20.5% YoY to around KHR125bn in 2022, while EBIT margin narrowed to 36.1%, the lowest level at least since the COVID-19 epidemic in 2020.
Bottom line posted a 16% decline YoY
Net finance income decreased from KHR8.76bn in 2021 to KHR5.63bn in 2022. The net foreign exchange gain on borrowings came to KHR4.59 billion, down from KHR8.09bn in 2021, leading to the decrease in the net finance income. Consequently, pre-tax earnings fell 21.3% YoY to KHR130bn in 2022, while net profit plummeted 16.3% to KHR108 billion with net margin decreasing by 4.0%pt YoY to 31.3%.
PPWSA's earnings per share (EPS) fell to KHR1,244 from KHR1,486 in the previous year due to the declining bottom line. Nevertheless, at the closing price of KHR7,780 on April 3, 2023, PPWSA's stock was traded at the P/E 2022 of 6.08x, compared to the ASEAN peer median of 15.45x.
18th May 2023