PPWSA's 2020 review: net profit skyrockets to record high
Equity Report
/
May 12, 2021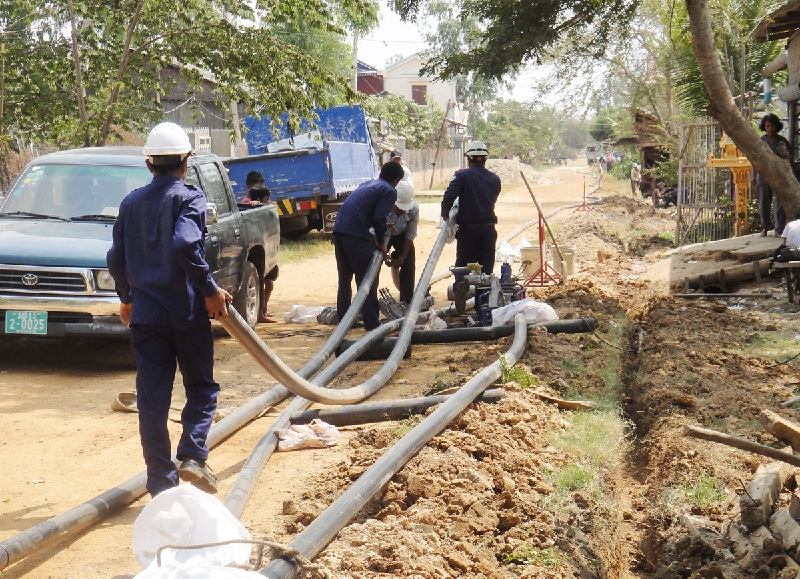 Number of commercial & industrial clients increase 9.3% in 2020
Water subscription increased by 17,712 connections or 4.5% to 407,779 connections at the end of 2020. The number household clients were up 3.7% to 333,099 connections, accounting for 81.7% of total subscriptions, while the number of commercial and industrial clients rose 9.3% to 68,136 connections (16.7% of total). With the modest growth in household clients, total subscription growth was the slowest since at least 2008. However, the increase in commercial and industrial clients was the highest in the last five years.
Top line jumps 50.8% on revised increase in water tariff
Total revenue jumped 50.8% to a record high of KHR324bn in 2020 from KHR215bn in 2019. Core water sales surged 49.2% to KHR269bn, representing 83% of total revenue. The surge in water sales was the result of the revised water tariff, which took effect from the beginning of last year. Although water demand from households saw a modest growth of 4.0% from 92.9 million cubic meters in 2019 to 96.7 million cubic meters in 2020, the average water tariff soared 31% from KHR877 to KHR1,150 per cubic meter. Demand from commercial and industrial clients were up 6.44% from 70.5 million cubic meters to 75.1 million cubic meters, while the average tariff climbed 47% from KHR1,194 to KHR1,752 per cubic meters. Meanwhile, water sales to public institutions and autonomous state authorities saw a threefold increase from KHR6.8bn in 2019 to KHR19.4bn in 2020 as water tariff for these clients was revised up significantly from KHR1,030 to KHR2,500.
On the other hand, income from construction services witnessed a seven-fold increase from KHR3.4bn to KHR23.3bn. Other incomes—including water meter maintenance charge, sales of water connection materials, penalty charge, and others—were up 11.4% to KHR19.4bn.
Operating profit margin expands to biggest since IPO
EBITDA surged 77% to KHR180bn in 2020, with EBTIDA margin expanding 8.2%pt to 55.5%. The cost of goods and services rose 38.4%, driven mainly by a six-fold increase in construction service expense. However, general administrative expenses (excluding depreciation and amortization) were up modestly by 8.3% as salaries and wages rose 9.0%.
With depreciation and amortization expenses edging up slightly by 1.4%, EBIT jumped 149% to nearly KHR130bn. EBIT margin reached 40.0%, its peak since at least the IPO in 2012.
Bottom line skyrockets to record high
Net finance expense came to KHR8.84bn in 2020, up from KHR2.68mn in the previous year. The increase in net finance expense was mainly due to a net foreign exchange loss on borrowings of KHR8.66bn last year, compared to merely KHR804mn in 2019. Despite this, pre-tax profit jumped 145% to KHR121bn, while net profit skyrocketed to a record high of KHR88.4bn thanks to the increase in water tariff.