PPWSA's 2019 review: bottom line plunges 56% on declining other income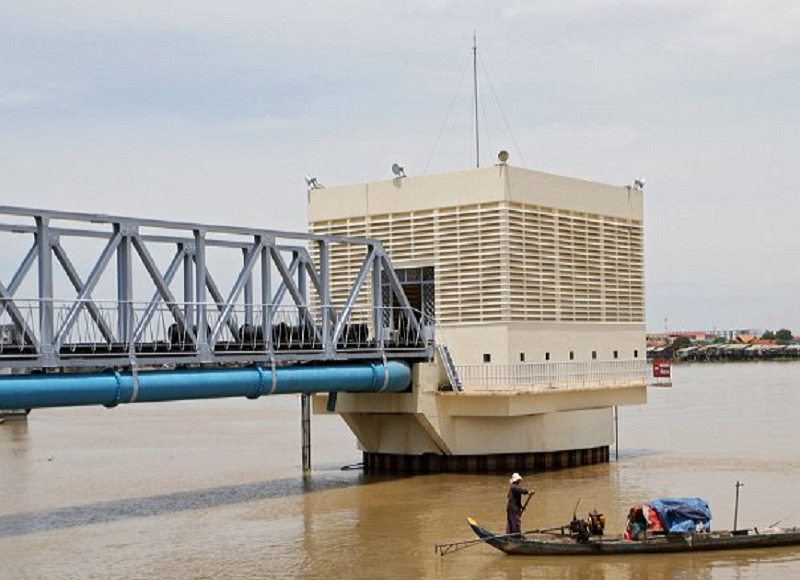 Water subscription continues robust growth of 6.3%
· Water subscription increased by 23,032 connections or 6.3% to 390,067 connections at the end of 2019. While total subscription saw the slowest growth rate since 2010, growth in subscription by commercial and industrial clients, which has greater average water consumption per connection than household, was the highest in the last four years. Of the additional 23,032 connections, there were 19,378 households, 3,577 commercial and industrial clients, 49 houses for rent to garment workers, and 28 connections from other type of clients.
Top line falls almost 19% as other income drops 66%
· Total revenue fell 18.9% to KHR215bn in 2019 from KHR265bn in 2018. The decrease in revenue was driven mainly by declining other income, which dropped by KHR33.8bn since in 2018 the company earned KHR32.9bn from the one-time gain on settlement of retirement benefit obligation. Meanwhile, core water sales, which represented more than 90% of total revenue in 2019, were down by KHR11.6bn or 5.6%. The decrease in water sales was in-line with dropping annual water demand. The total water demand came to 180.8 million cubic meters in 2019, down 5.4% from 191.2 million cubic meters in 2018, while average water tariff edged down 0.68% from KHR1,005 to KHR998. The decrease in revenue came despite the increase in water subscription. According to a filing on the CSX, the company attributed the negative growth to the "overstatement of accrued revenue" in 2018. Accrued water revenue came to just KHR10.4bn at the end of 2019, down from KHR46.0bn a year earlier.
· On the other hand, income from construction services plummeted 58.5% to KHR3.4bn, representing only 1.6% of total revenue in 2019, as the company had few construction projects.
Operating profit margin narrows
· Total operating expense decreased by KHR7.2bn or 4.2% from KHR170.2bn in 2018 to KHR163.1bn in 2019. Construction services expenses saw the largest decrease, falling by KHR2.92bn or 51.5% to KHR2.75bn. This was followed KHR2.59bn (4.8%) drop in expense on salaries, KHR1.52bn (3.9%) decrease in electricity cost, KHR1.08bn (13%) fall in expense on repair & maintenance, and KHR712mn (20%) decline in the cost of raw materials for household water connection. On the other hands, the cost of raw materials for water treatment increased slightly, up KHR169mn or 2.2%, while depreciation and amortization expense rose 15.4% or KHR6.63bn to KHR49.7bn.
· With the modest drop in total operating expense, yet the significant decline in revenue, EBITDA and EBIT margin narrowed by 4.8%pt and 11.6%pt to 47.3% and 24.2%, respectively. EBITDA fell 26% to KHR101.7bn, while EBIT tumbled 45% to KHR52.0bn.
Bottom line plunges 56%
· With net finance income switching sign from positive KHR637mn in 2018 to negative KHR2.68bn, pre-tax profit almost halved to KHR49.3bn. As a result, net profit plunged 56% to KHR33.3bn in 2019 from KHR75.5bn in the previous year.
2019

2018

Change

%Change

% total 2019

Household clients

321,212

301,834

19,378

6.42%

82.35%

Commercial & industrial clients

62,366

58,789

3,577

6.08%

15.99%

Houses for rent to garment workers

5,752

5,703

49

0.86%

1.47%

Others

720

692

28

4.05%

0.18%

Total

390,050

367,018

23,032

6.28%

100.00%

Source: The Company
Revenue breakdown (2018, 2019, change, growth, share of total)

KHR'mn

2019

2018

Change

%Change

2019 % total

Water Sales

194,272

205,841

-11,569

-5.6%

90.3%

Construction Services

3,360

8,092

-4,732

-58.5%

1.6%

Other Incomes

17,403

51,160

-33,756

-66.0%

8.1%

Total revenue

215,036

265,093

-50,058

-18.9%

100.0%

Source: The Company
Net interest income affected by fluctuation in unrealized foreign exchange gain/loss

KHR'mn

2015

2016

2017

2018

2019

Interest income

33,210

20,194

6,145

16,814

8,824

Interest expense

-19,870

-17,072

-32,805

-16,177

-11,508

Net interest income

13,341

3,122

-26,660

637

-2,684

Source: The Company
17th July 2020