PPAP's 4Q19 review: Net profit surges 42.7% YoY on strong revenue growth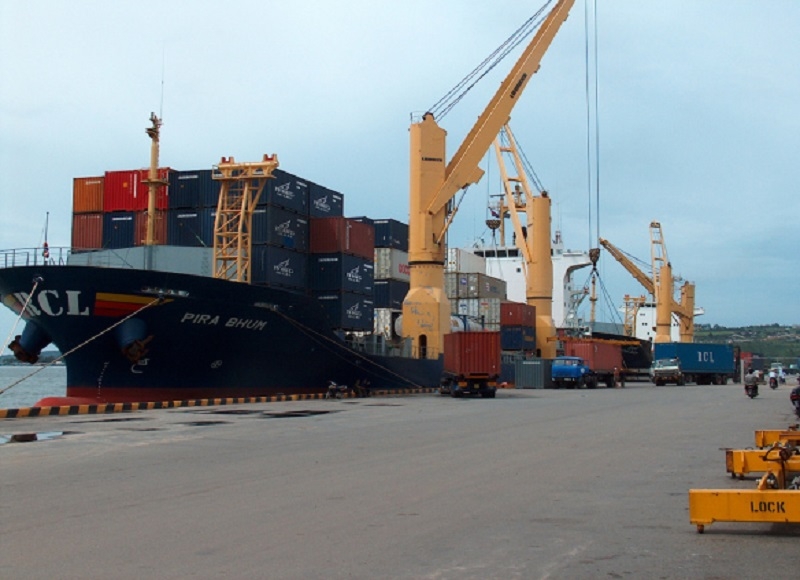 Container throughputs up 25% YoY in 4Q19
Container throughputs came to 68,461 TEUs in 4Q19, down 26% from 92,494 TEUs in the previous quarter, but up 25% compared to the fourth quarter in 2018. The YoY growth in the fourth quarter is the highest since 2011. However, container shipment volume during the period saw a modest increase, up only by 3.2% YoY to 481,522 tons, of which exports accounted for 169,023 tons (+6.3% YoY), while imports were 312,499 tons (+1.6% YoY). On the other hand, general and oil & gas cargo shipments surged 28.3% and 15.6% YoY to 224,219 tons and 227,136 tons, respectively, between October and December.
In 2019, container throughputs reached a record high of 281,045 TEUs (+31.6% YoY), or 93% of the operator's annual handling capacity. Container shipment amounted to 2,055,084 tons (+25.9% YoY), surpassing 2 million tons for the first time. Meanwhile, oil & gas cargo shipments soared 24.1% YoY to 956,570 tons, while general cargo shipments were up 6.2% YoY to 775,810 tons. As a result, total shipments handled by PPAP rose 20.9% YoY to 3,789,464 tons.
Top-line growth exceeds 30%
Total revenue earned between October and December amounted to KHR29.85bn, a 34.4% increase compared to the same period in 2018. The three main revenue sources namely stevedoring, lift-on lift-off (LOLO), and port services continued to contribute to the robust increase, rising 25.5%, 20.7% and 28.0% YoY, respectively. On top of the these, income from storage services have also become an important source of revenue since the third quarter of 2019 when it exceeded 5% of the revenue for the first time. In 4Q19, storage service contributed KHR1.5bn (+250% YoY) or 5.0% of the revenue, reflecting the result of the port operator's expansion of its storage and warehousing facilities. Income from other related services including sand dredging, trucking, survey, and more together amounted to KHR2.3bn (+283% YoY), or 7.8% of total revenue. Besides the revenue earned through the services offered as a port operator and authority, PPAP also earned KHR3.04bn in other income, which include rental income, interest income and others.
Total revenue in 2019 surged 31.4% YoY to an all-time high of KHR110bn, witnessing the highest growth in at least eight years. Income from stevedoring (41.6% of revenue) rose 29.7%; LOLO (34.3% of revenue), increased 27.0%, while port services (15.2%), were up 21.6%. Income from storage services more than tripled and accounted for 4.3% of the revenue. Last year, PPAP earned KHR16.7bn in other income, which was KHR10.8bn more than in 2018, and was driven by additional rental income from leasing its land to YUETAI Group and sublease of land PPAP leased from state-owned Green Trade to Hui Bang International Investment Group and Mekong Oryza Trading, as well the additional interest income from the fixed deposits of $15mn at Foreign Trade Bank. Of the KHR10.8bn, KHR5.64bn was the income from net investment in the sublease.
Operating profit jumps 52% YoY in 4Q19 and 82% YoY in 2019
While revenue experienced more than 30% growth, total operating expense increased only 15.9% YoY, driven mainly by variable costs such as repair & maintenance and crane charge, which rose 51.9% and 20.6% YoY, respectively. The increase in fixed costs was modest. Depreciation and amortization expenses were up only 5.8% YoY, while other administrative expense grew 9.3% YoY. As a result, EBTIDA soared 42.2% to KHR19.9bn, while EBIT jumped 52.3% YoY to KHR16.7bn in the fourth quarter of 2019.
In 2019, operating profit nearly doubled to KHR65.1bn thanks to the notable top-line growth.
Net income up more than 40% despite expired tax incentive
Pre-tax profit came to KHR15.54bn in 4Q19, an increase of 58.7% YoY. Despite the expired tax incentive, which the listed company had enjoyed for three years from 2016 to 2018, net profit growth remained remarkable at 42.7% YoY. In 2019, PPAP recorded the highest annual net income of KHR47.82bn.
31st March 2020