PPAP's 3Q20 review: Revenue falls for first time since IPO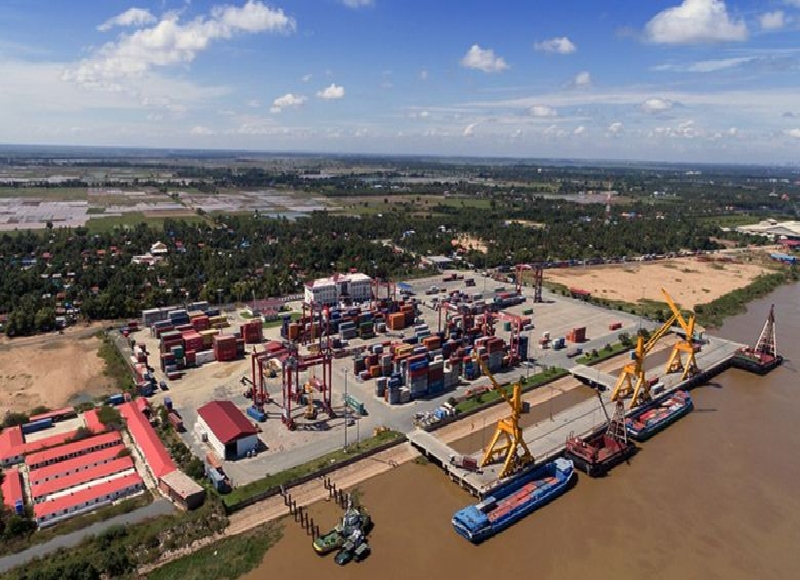 Container throughputs drop 7.4% YoY in 3Q20
Container throughputs came to 85,681 TEUs in 3Q20, down 7.4% from 92,494 TEUs in 3Q19. It is the first time since at least 2010 (YSC available data) that PPAP witnessed a YoY decline in container throughput in the third quarter. Both import and export shipments saw a decrease of 11.0% and 10.1% YoY, respectively, with total container shipment volume handled by PPAP dropping 10.7% YoY. The first-time negative growth of container throughputs can be attributed to the COVID-19-driven decline in exports of garment products and in the slump imports of construction materials, which are important commodities handled at PPAP (Cambodia's exports of garment and footwear products decreased 16% YoY, while imports of construction materials plummeted 19% YoY in 3Q20). In contrast, the general cargo shipments surged 47% YoY to reach 228,305 tons, driven by rising general cargo shipments handled outside of the ports. Meanwhile, oil & gas cargo shipments saw a modest growth of 2.5% YoY.
In the first nine months of 2020, container throughputs rose slightly by 4.1% YoY to 221,292 TEUs, the slowest YoY growth the port operator has seen in a nine-month period since at least 2010. Container shipment volume decreased 2.0% YoY to 1,544,476 tons. Between January and September, total shipments amounted to 2,797,445 tons, down 2.1% compared to the same period in 2019. General cargo shipments rose 10.3% YoY, while oil & gas cargo shipment fell 11.7% YoY.
Top line falls 6.6% YoY in 3Q20
As a result of a decline in container traffic, PPAP witnessed a decrease in YoY quarterly revenue growth for the first time since the IPO. Total revenue in 3Q20 was down 6.6% to KHR31.00bn from KHR33.21bn in 3Q19. All main sources of revenue contributed to the top-line fall. Income from stevedoring and lift-on lift-off (LOLO) services were down 1.1% and 4.5% YoY to KHR13.88bn (45.0% of total revenue) and KHR11.34bn (37% of total revenue), respectively. Port service income, the third largest revenue source, dropped 11.3% YoY to KHR3.89bn, while income from storage services plunged 60.4% YoY to KHR689mn. However, income from other related services including sand dredging, trucking, survey, and others, which together accounted for about 4.0% of the total revenue, increased slightly by 3.7% YoY to KHR1.21bn.
Between January and September 2020, PPAP earned KHR83.45bn in total revenue, up 3.9% YoY. Stevedoring and LOLO services income increased slightly by 4.6% and 6.4% YoY, respectively. Storage services income decreased 28.8% YoY, while port service income was down 2.5% YoY. Income from other services surged 34.7%YoY.
Operating profit slides 10.0% YoY in 3Q20, and 11.7% YoY in 9M20
In 3Q20, gross profit margin increased by 2.9%pt to 72.6% thanks mainly to 15.7% YoY decrease in direct depreciation expense and 15.4% YoY drop in fuel and gasoline cost. However, with general administrative expenses growing 15.6% YoY from 20% of revenue in 3Q19 to 25% of revenue in 3Q20 due to 10.4% YoY increase in salaries and wages and 92% YoY jump in donation expense, EBITDA and EBIT fell 10.0% YoY to KHR19.97bn and KHR17.08bn, respectively. EBITDA margin narrowed 2.4%pt YoY to 64.4%, while EBIT margin decreased 2.1%pt YoY to 55.1%.
In 9M20, EBITDA and EBIT amounted to KHR50.90bn and KHR42.67bn, down 11.9% and 11.7% YoY, respectively. EBIT margin contracted 9.0%pt to 55.1%.
Bottom line decreases 10.3% YoY in 3Q20, and 13.6% YoY in 9M20
With financing cost decreasing 10% YoY, pre-tax profit also dropped 10% YoY to KHR15.97bn in 3Q20, while net profit slid 10.3% YoY to KHR12.62bn.
In the first nine months of 2020, PPAP generated KHR30.75bn in net profit, down 13.6% from the same period in the previous year.
08th February 2021