PPWSA's 3Q22 review: water sales continue to see solid growth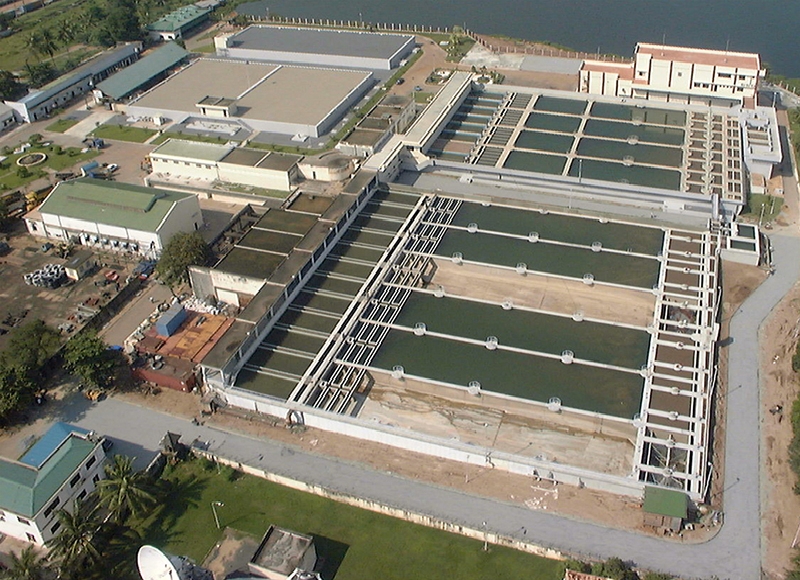 Commercial & industrial subscription posts largest YoY growth since 2016
Water subscription reached 447,679 connections at the end of 3Q22, an increase of 1.2% compared to the end of 2Q22, and 5.2% compared to 3Q21. Of the total subscriptions, household clients account for 358,770 connections, or 80.1%, while commercial and industrial clients account for 82,193 connections or 18.4%, with the other 6,716 connections being subscriptions from government institutions, autonomous state authorities, private water distributors, and others. The number of commercial and industrial clients continued to see robust growth, increasing by 11,601 connections or 16.4% YoY from the end of 3Q21, the largest YoY growth rate since 2016. In comparison, the number of household clients increased only 3.0% over the same period.


In the first nine months of the year, total water subscription increased by 16,278 connections, of which 8,307 were household clients (+2.4% YTD), and 7,849 were commercial and industrial clients (+10.6% YTD).
Top line decreases on declining other income, but core water sales continue solid growth
Total revenue in 3Q22 came to KHR91.57bn, up 14.0% QoQ, but down 20.3% YoY. The notable YoY decrease was mainly due to the decline in other income from KHR36.86bn in 3Q21 to KHR9.90bn in 3Q22 (the extraordinary jump in other income in 3Q21 was due to the Ministry of Economy and Finance waiving its right to dividend for the 2019-2020 period of KHR36.4bn). Of the total revenue, core water sales accounted for KHR77.00bn, a solid increase of 9.2% YoY. The increase in water sales was mainly driven by rising water consumption from commercial and industrial clients, which soared 17.1% YoY to 21.42 million cubic meters in the third quarter of 2022. Water sales revenue from commercial and industrial clients surged 18.7% YoY to KHR36.87bn. In comparison, water sales revenue from household clients increased slightly by 1.3% YoY to KHR29.79bn.


Total revenue earned between Jan and Sep of 2022 came to KHR253.91bn, down 8.0% YoY. Core water sales grew 7.0% YoY to KHR220.12bn, accounting for 86.7% of total revenue. Income from construction services fell 30.9% YoY to KHR13.5bn, while other income plummeted 59.9% YoY to KHR20.30bn for the same reason mentioned above.
Operating profit margin expands 11.2%pt QoQ, but narrows 14.3%pt YoY
In 3Q22, EBITDA came to KHR54.21bn, up 34.3% QoQ, but down 32.3% YoY. Operating expense (excluding depreciation and amortization) increased 7.4% YoY to KHR37.37bn, driven mainly by 8.7% YoY increase in salaries, 46.0% YoY increase in raw materials for water treatment and household connection. With depreciation and amortization expenses increasing by 3.7% YoY, EBIT plunged by 40.2% YoY to KHR39.36bn. As the result, EBIT margin narrowed 14.3%pt YoY to 43% in 3Q22.


In the first nine months of the year, PPWSA earned KHR141.49bn (-16.1% YoY) in EBITDA and KHR96.88bn (-24.4% YoY) in EBIT. Total operating expenses increased 6.3% YoY, driven mainly by salaries (+10.7% YoY), raw materials (+39.4% YoY), and depreciation and amortization (+10.3% YoY).
Net profit comes to KHR28.01bn in 3Q22 and KHR86.10bn in 9M22
Net interest expense came to KHR4.79bn in 3Q22, compared to a net interest income of KHR2.08bn in 3Q21. As a combination of declining other income and unrealized net forex loss in 3Q22, pre-tax profit and net profit plunged 49.1% and 53.1% YoY, respectively. Net profit amounted to KHR28.01bn in 3Q22 and KHR86.10bn in 9M22, compared to KHR59.74bn in 3Q21 and KHR107.32bn in 9M21.
18th January 2023