PPWSA's 1H20 review: net profit more than doubles as revenue surges 34% YoY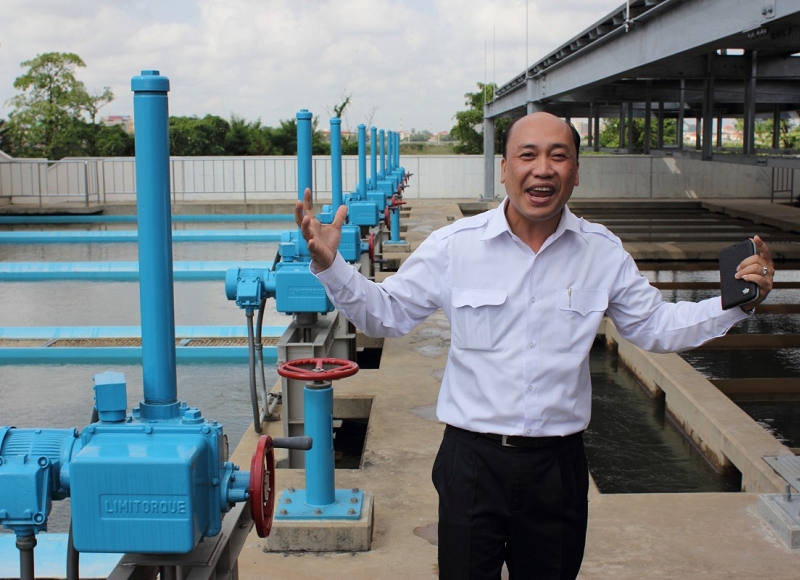 Commercial & industrial clients see strongest quarterly growth in 18 quarters
Water subscription reached 400,5000 connections at the end of June 2020, increasing by 10,433 or 2.7% over the first six-month period of the year. While the increase in total subscription was less than 13,328 connections during the same period last year, the increase in commercial & industrial clients was remarkable, recording a QoQ growth of 2.75%, the highest since 4Q15. There were 3,432 more commercial and industrial clients compared to the end of 2019.
Despite the increase in subscription, total water consumption in 2Q20 decreased by about 2.66 million cubic meters. While household consumption increased by 2.85 million cubic meters, consumption by commercial & industrial clients decreased by 5.20 million cubic meters, most likely as a consequent of temporary shutdown of factories and businesses due to COVID-19 pandemic.
Top revenue surges more than 30% YoY on water tariff increase
In 2Q20, total revenue surged 31.1% YoY to KHR75.08bn. Income from construction services more than quadrupled from KHR1.21bn in 2Q19 to KHR5.47bn in 2Q20, representing 7.3% of total revenue. Meanwhile, core water sales, which represented more than 89% of total revenue, soared 27.1% to KHR67.12bn in the second quarter. The surge in core water sales despite COVID-19-driven decline in water consumption was thanks to the increased water tariff. Household average water tariff rose 26.8% or by KHR226 per cubic meter from KHR844 per cubic meter to KHR1,070 per cubic meter. Commercial average water tariff rose by KHR396 per cubic meter from KHR1,212 per cubic meter to KHR1,609 per cubic meter.
In the first half of 2020, PPWSA earned KHR150.90bn in total revenue, a 34.1% increase YoY.
Operating profit margin expands
In 1H20, EBITDA came to KHR83.72bn, up 39.4% YoY. EBITDA margin widened by 2.1%pt to 55.5%. The modest expansion of EBITDA margin in the first six months of the year despite 34% YoY increase in revenue was due to a substantial growth in cost of goods and services and general administrative expenses. Although the 490% YoY jump in construction service expense can be associated with construction service income, other expense growth was quite substantial. Salaries increased by KHR3.77bn (16%YoY), while repair & maintenance rose by KHR2.05bn (64%YoY). On the other hand, with depreciation and amortization expenses growing modestly by 3% YoY, EBIT margin expanded by 7.1%pt to 38.6% in 1H20. EBIT achieved 64.5% growth to KHR58.32bn between January and June.
Net profit in 1H20 jumps 140% YoY
Pre-tax profit nearly doubled to KHR55.73bn in the first half of 2020 as net finance expense decreased 58% from KHR6.16bn in 1H19 to KHR2.59bn in 1H20. As a result, net profit jumped 140% to KHR42.43bn from KHR17.66bn in the same period last year.
08th September 2020