PPAP's 1H20 review: Net profit plunges 15.8% YoY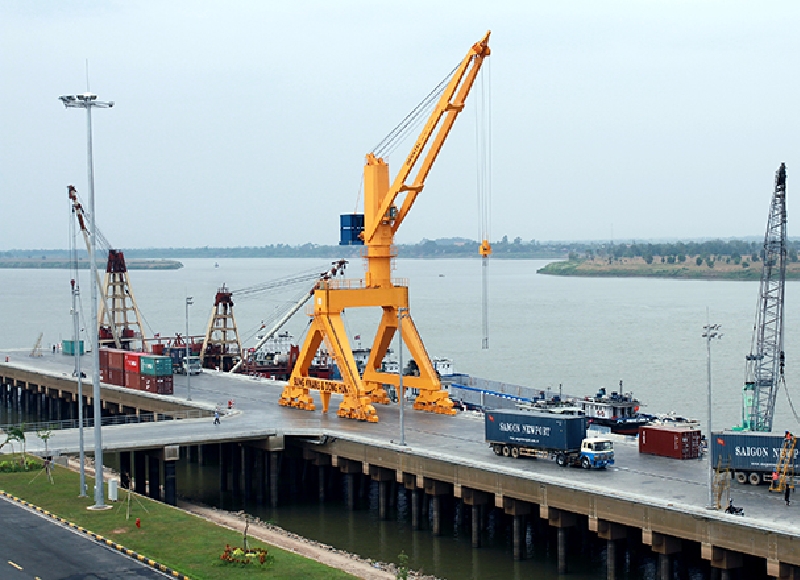 Container throughputs see slowest YoY growth since IPO
Container throughputs came to 61,278 TEUs in 2Q20, up 0.7% from 60,875 TEUs in 2Q19. It was the slowest YoY growth the port operator has seen in a quarter since the IPO. Meanwhile, container shipment volume during the period decreased 2.8% YoY to 484,084 tons. Although import shipments continued to grow by 2.2% YoY, export shipments dropped 14.6% YoY. The decline was even more notable for general cargo and oil & gas cargo shipments, which plummeted 14.0% YoY and 19.2% YoY, respectively, and can be attributed to the impact of COVID-19 pandemic.
In the first half of 2020, container throughputs continued a solid growth of 12.9% YoY to 135,611 TEUs. However, container shipment volume was up modestly by 3.9% YoY to 976,873 tons. Between January and June, total shipments handled by PPAP amounted to 1,796,641 tons, down 3.7% compared to the same period last year. General cargo shipments decreased 4.0% YoY, while oil & gas cargo shipment plunged 17.0% YoY, likely due to the decline in global oil price as well as the decrease in fuel demand as a consequence of COVID-19-driven temporary suspension of business activities.
Top line grows 1.8% YoY in 2Q20 and 11.3% YoY in 1H20
PPAP earned KHR 24.03bn in revenue in 2Q20, an increase of 1.8% YoY. Income from stevedoring and lift-on lift-off (LOLO) were up 4.1% and 4.9% YoY to KHR 10.82bn (45.0% of total revenue) and KHR 8.73bn (36.3% of total revenue), respectively. Income from other related services including sand dredging, trucking, survey, and others, which together accounted for about 4.0% of the total revenue, surged 43.6% YoY to KHR 967mn. Port service income, the third largest revenue source, dropped 10.5% YoY to KHR 3.00bn, while income from storage services fell 39.7% YoY to KHR 517mn.
Total revenue in the first half of the year increased 11.3% YoY to KHR 52.44bn, of which stevedoring represented KHR 22.13bn (42.2% of revenue; +8.5% YoY), LOLO KHR 18.66bn (35.6% of revenue; +14.4% YoY), port services KHR 7.59bn (14.5%; +2.8% YoY), storage services KHR1.58bn (3.0%; +2.8% YoY), and others KHR 2.49bn (4.8%; +57.5% YoY).
Operating profit margin narrows
Between April and June, EBITDA amounted to KHR 14.38bn, down 0.2% YoY, while EBIT totaled KHR 11.62bn, up 3.0% YoY.
In 1H20, EBITDA and EBIT dropped 13.0% and 12.8% YoY to KHR 30.93bn and KHR 25.60bn, respectively, in spite of the 11.3% YoY growth in revenue. This was because general administrative expenses surged by 17.8% YoY or KHR 2.34bn. "Other tax expenses" saw the largest increase, rising by KHR1.09bn from a mere KHR 61mn in 1H19. Salaries and wages increased by KHR 778mn or 10.4%, while other expense jumped by KHR717mn or 148%. As a result, EBITDA and EBIT margin narrowed by 16.5%pt and 13.5%pt, respectively.
Net profit plunges 15.8% YoY in 1H20
Pre-tax profit in the second quarter rose 15.3% YoY to KHR 10.48bn as finance cost almost halved to KHR 1.1bn. Net profit growth in 2Q20 was 18.1% YoY.
However, net profit earned in the first six months plunged 15.8% to KHR18.1bn from KHR21.5bn in the same period last year.
15th September 2020