PPAP's 4Q20 review: Revenue decreases for second straight quarter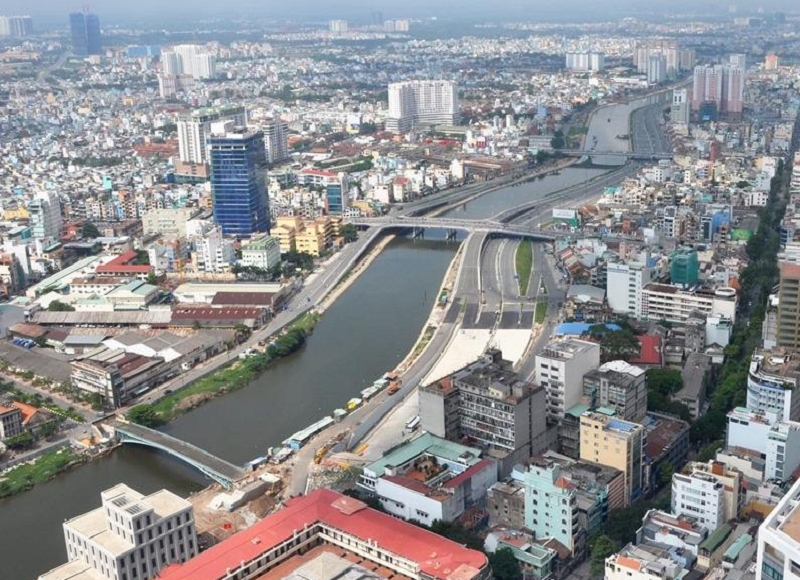 Container throughputs up 1.6% YoY in 4Q20, 3.5% YoY in 2020
In 4Q20, container throughputs increased 1.6% YoY to 69,565 TEUs. The positive growth was achieved after a decline of 7.4% YoY in 3Q20 likely as a consequence of COVID-19 impact. Total container shipments reached 520,800 tons between Oct and Dec 2020, up 8.2% compared to the same period in 2019, driven mainly by 13.2% YoY increase in export shipments. Import shipments, on the other hand, grew modestly by 5.4% YoY. In the fourth quarter, total cargo shipments amounted to 983,075 tons (+5.4% YoY), of which 256,774 tons were general cargo shipments (+14.5% YoY), and 205,501 tons were oil & gas cargo shipments (-9.5% YoY).
In 2020, container throughputs rose slightly by 3.5% YoY to 290,857 TEUs, the slowest annual growth the port operator has seen since at least 2010. While in 1Q20, PPAP continued to achieve a robust container throughput growth of 25.5% YoY, the company started to feel the impact of COVID-19 pandemic from 2Q20 when the growth slew down drastically to 0.7% YoY. In 3Q20, container throughput fell by 7.4% YoY as both import and export shipments decreased 11.0% and 10.1% YoY, respectively. The significant negative growth in the third quarter can be attributed to the COVID-19-driven decline in exports of garment products and imports of construction materials, which are important commodities handled by PPAP (Cambodia's exports of garment and footwear products decreased 16% YoY, while imports of construction materials plummeted 19% YoY in 3Q20).
Top line fell 10% YoY in 4Q20 on declining vessel and boat traffic
PPAP earned KHR26.86bn in total revenue in 4Q20, recording a drop of 10% YoY. With the slight increase in container throughputs, main sources of revenue continued to achieve a positive growth. Income from stevedoring and lift-on lift-off (LOLO) services rose 4.6% and 5.5% YoY to KHR11.97bn and KHR10.08bn, respectively. However, port services income plunged 32.0% YoY to KHR3.42bn, while storage services income dove 78.1% YoY to KHR328mn. The drop in the third largest income source can be attributed to a decline in vessel and boat traffic. The number of cargo vessel in 4Q20 came to 605, down 8.6% from 662 in 4Q19. Also, PPAP recorded zero number of tourist boat for a third consecutive quarter due to the concern over COVID-19 spread. Meanwhile, other incomes—including gate fees, weighting fees, stuffing/unstuffing fees, trucking fees, sand dredging fees, and others—plummeted 54.2% YoY to KHR1,064mn.
Total revenue last year was up slightly by 0.1% to KHR110.3bn. Income from stevedoring and LOLO services increased modestly by 4.6% and 6.2%, respectively. Port services income fell 11.3%; storage service income dove 44.6%, while other incomes were down 6.0%.
Operating profit narrows as general administrative expenses continue to increase
In 4Q20, gross profit margin increased 2%pt YoY to 70.4% as cost of services dropped 11.6% YoY thanks mainly to 32.6% YoY decrease in fuel and gasoline cost, 13.6% YoY drop in direct depreciation expense and 13.9% YoY decrease in crane charge. However, general administrative expenses soared 21.8% YoY driven mainly by 10.7% YoY increase in salaries and wages, 30.8% YoY surge in indirect depreciation expense, and 420% jump in other tax expense. As a result, EBITDA fell 21.4% YoY to KHR15.67bn, and EBIT dropped 24.1% to KHR12.69bn. EBITDA margin contracted 8.5%pt YoY to 58.4%, while EBIT margin narrowed 8.8%pt YoY to 47.3%.
In 2020, EBITDA and EBIT amounted to KHR66.85bn and KHR55.65bn, down 11.9% and 11.7% YoY, respectively. EBIT margin decreased 7.7%pt to 50.5%.
Bottom line plunges 26.7% YoY in 4Q20, and 14.6% YoY in 2020
With financing cost decreasing 7.6% YoY, pre-tax profit slumped 25.4% YoY to KHR11.60bn, and net profit plunged 26.7% YoY to KHR8.96bn in 4Q20.
Last year, PPAP generated KHR40bn in net profit, a 14.6% decrease from 2019.
17th February 2021